Chabel B.V. is a company, established in Haarlem. We have had years of experience with applying different rubber technical products in different branches, including the industry, shipbuilding and infrastructure.
We introduce these products into the market in cooperation with different partners, including ContiTech.
What can be expected from Chabel:
We offer qualitative products and services
We are customer-focused
We think in solutions
We offer technical added value
We are committed to a sustainable future
We train professionals
Chabel B.V. is accredited as a training company by SBB (Samenwerkingsorganisatie Beroepsonderwijs Bedrijfsleven). This menas that we meet all the conditions to offer students of the MBO a full leaning workplace. In our company, students can achieve the learning objectives that have been set. To help students achieve this, we provide adeqaute guidance within our company. Practical training is very important for us !
Chabel B.V. is an accredited training company for the "Commercial Employee" and "(Junior) Account Manager" courses.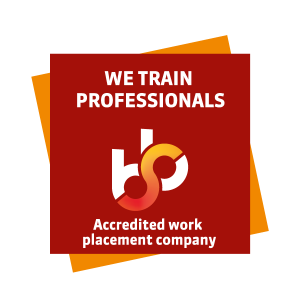 VCA certified
Chabel B.V. is a VCA certified company. See below the VCA-certificate and our safety policy statement.